The South Side 6 Gyro Eating Challenge
Come one, come all, come those from across the galactic universe to take on the mightiest and meatiest of challenges, Big Daddy So's South Side 6 Gigantic, Heaping Gyro Challenge.
Only the bravest of souls have faced this feat of abdominal strength, and many have cowardly walked away to complete despair. If, and only if, you're up to this meaty challenge, we double-dog dare you to come try to tame this not one, not two, not three, not four, not five, but 6-headed beast of tastiness in 66 minutes or less.
Internationally-acclaimed superstars, such as The Bear, have tamed the meaty beast. See how he handled this extreme food challenge below.
Do you think you have what it takes to consume 6 pounds of So's Internationally famous flavorful, rich, tender gyro meat, in addition to 6 pounds of fresh, warm pita bread, ripe tomatoes, cool sour cream, and tangy gyro sauce in this extreme food challenge? If so, fill up the gas tank and make a road trip to Bowling Green, Ohio in attempt to earn a whopping 1000% percent return on investment in the form of 6 $100 bills, 3 $20 bills, and 6 $1 bills for a toppling total of $666. Money is good and all, but the real prize comes in having your photo framed and mounted on South Side 6's Wall of Fame amongst 3 fellow victors.
Hundreds have tried to conquer So's South Side 6 Gyro Food Challenge, and many have failed. Will you be the lucky one to tame the beast and have your name forever immortalized amongst the walls of gyro heaven? We can hear your stomach rumbling, call So today to audition!
YOU MUST CALL AHEAD TO SCHEDULE THIS CHALLENGE. NO ACCOMMODATIONS AVAILABLE FOR WALK-INS.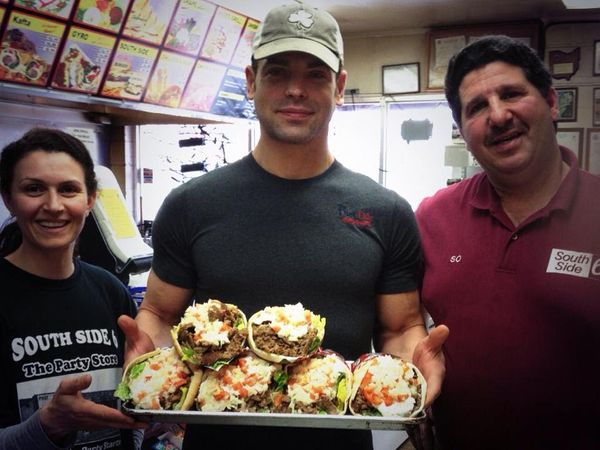 RULES:
$66 to play. If you eat all 6 Gyros in 66 minutes, you win $666!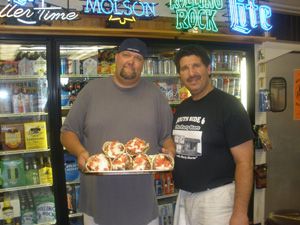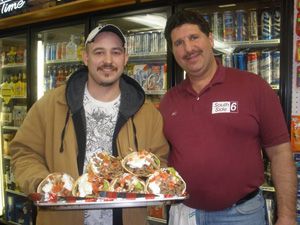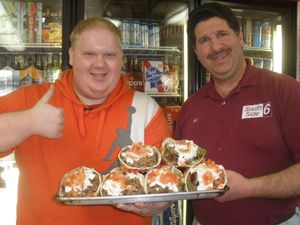 Good try, maybe the next time!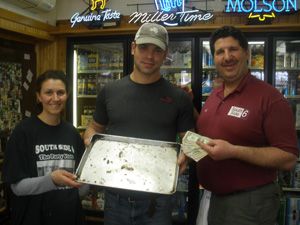 The Winner, Jamie The Bear!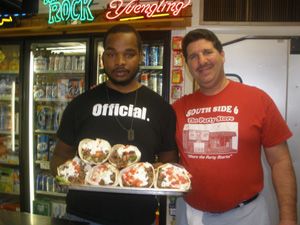 Thanks for taking the challenge!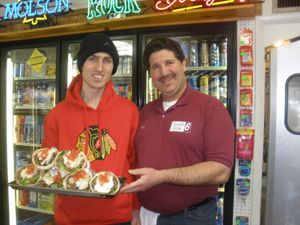 Just couldn't do it. Good try Mike