We Deliver Anything Off The Grill Or In The Store
Stay put, we'll bring it to your door!
Phone
Store: 419-352-8639
Delivery: 419-352-8639
Delivery Hours
Daily: 10:00 am - 10:00 pm
(BG residents: $3 delivery charge)
(BGSU and places of employment: $4 delivery charge)
Store Hours
Daily: 8:00 am - 11:00 pm
Grill Hours
Daily: 11:00 am - 10:00 pm
Top 5 Reason to Order South Side 6 Delivery:
1. A fresh and healthy choice.
2. Fast delivery… you'll freak.
3. Big portions delivered to right to you.
4. Leftovers for breakfast!
5. Free forks and napkins.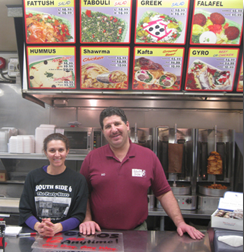 Fattoush? Yes.
Gyro? Yes.
Hummus? Yes.
Falafel? Yes.
Chili Dogs? Yes.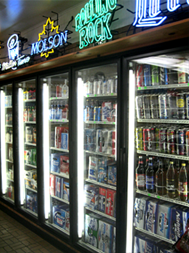 Beer? Yes.
Pop? Yes.
Wine? Yes.
Sports Drinks? Yes.
All Menu Items? Yes!